This March I'm delighted to feature the very important work of  the Morecambe Bay Foodbank.
Its incredibly distressing that in 2019 there are thousands of families across the country who depend on the support of foodbanks. The combination of zero hour contracts, low wages and the introduction of Universal Credit has led to a huge growth in the numbers of people who, after paying high rents and energy bills, can't afford to feed their families.
Many of my Lancaster constituents are referred to the Morecambe Bay Foodbank – a project started by Annette Smith and the minister at GYM Methodist Church, Green Street Morecambe and based in the church. They now work with other churches and community groups , schools and professional agencies.
2425 three-day emergency food supplies were given to people in crisis by MBF between April 2017–April 2018.
The parcels provided food for 6000 people – 3634 adults 2313 children.
49 tonnes of food was donated and distributed to Morecambe Bay Foodbank between April 2017– April 2018.
Every month the foodbank, part of The Trussell Trust's network of UK foodbanks receives and distributes over four tonnes of food and their operation has been growing since its inception in 2013.
Over 60 volunteers work at the Foodbank each week to process and distribute food.
How To Get Help
The team at Morecambe Bay Foodbank knows that crisis can strike anyone and they also understand how difficult it can be to think about walking through a foodbank door. That's why their foodbank volunteers aim to welcome everyone who comes to the foodbank with compassion, kindness and a listening ear.
In order to provide the most appropriate help the foodbank works with local agencies including Citizens Advice, housing support officers, children's centres, health visitors, social services and some local charities.
If they feel you are struggling to put food on the table, they will issue you with a foodbank voucher.
The local agency can also provide long term support if needed to help address some of the issues behind the reasons for your crisis.
Morecambe Bay Foodbank accepts referrals from the Citizens Advice Bureaus (CABs) in both Lancaster and Morecambe.
Lancaster CAB: 87 King St, Lancaster LA1 1RH | Tel:03444 889622 | Open Mon–Fri 09:00–17:00
Alternatively, if you call or email Morecambe Bay Foodbank they will talk through your situation and put you in touch with a relevant local agency. 01524 874004.
Morecambe Bay Foodbank is open for food collection 13:00–15:00 every Tuesday and Friday and is located at the West End Community Centre, Westminster Road, Morecambe LA4 4JE.
When you arrive the team will welcome you with a warm drink and chat with you about your situation. They'll also discuss any dietary needs you may have and exchange your foodbank voucher for a parcel of three days of emergency food.
They'll also help to support you in any other ways they can. They offer a cafe style environment and their aim is to provide non-judgemental support at the point of crisis.
WHAT'S IN A FOOD PARCEL?
The foodbank has worked with nutritionists to ensure food parcels contains sufficient nutrition for at least three days worth of healthy, balanced meals for individuals and families.
A typical food parcel includes:
Breakfast cereals
Soup
Pasta
Rice
Pasta sauce
Tinned beans
Tinned meat
Tinned vegetables
Tinned fruit
Tea or coffee
Sugar
Biscuits
Snacks
Volunteers are the driving force behind foodbanks.
The foodbank always needs warehouse volunteers:
They need help to weigh, sort and store donated food before it's made into parcels for clients to collect. You could help in this vital work to ensure we have the right food available at all times.
Vouchers co-ordinators:
Foodbanks work with front line agencies who in turn refer clients to foodbanks. Some foodbanks have over 100 referral partners and in this role you will be coordinating the issuing and distribution of vouchers to these agencies. Once the vouchers are redeemed the data they contain needs to be added to the central database. Full training and support is available.
Helping at the foodbank centre:
Meet clients and give out food parcels. Have an informal chat with clients over a cup of tea, to discuss their situation and signpost to further support.
If you are interested in volunteering please get in touch – they'd  love to hear from you!
Over 90% of the food distributed by the foodbank is donated by the public – that's why your food donations are absolutely vital to their  ability to give everyone referred to them a balanced and nutritious three day supply of food.
The following shopping list shows the food items that they need right now:
FRUIT JUICE
LONG LIFE MILK
SUGAR
INSTANT MASH POTATO
SPONGE PUDDINGS
WRAPPED BISCUITS
COFFEE
PASTA SAUCE
SOAP AND SHOWER GEL
LOO ROLL
TOOTHBRUSHES AND TOOTHPASTE
FEMININE HYGIENE ITEMS
BABY MILK
You can drop off food donations to these following food collection point locations:
Lancaster Asda and Sainsburys – 9am-10pm
Cornerstones Cafe, Dalton Square, Lancaster – 9am-3pm Monday to Saturday
The foodbank is run by local people for local people – they rely on the community's support to ensure they can continue to stop people going hungry. Can you invest in the future of the project and help them provide much-needed support to people in crisis in our community?
Donate on JustGiving, by post, or dropping off on Tuesdays or Fridays (10am–3pm)
REGULAR GIVING:
If you would like to make a regular donation you can set up a standing order via your bank, using the following details:
Morecambe Bay Foodbank Account | Sort Code: 01-05-78 | Account No: 42209552
You can find a standing order form by clicking here: Morecambe Bay Standing Order Form 
Please consider gift aiding your donation by returning a completed Gift Aid Form to them. The form can be found by clicking here: Morecambe Bay Gift Aid Form
ONE-OFF GIFTS: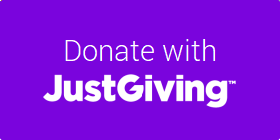 Please make cheques payable to "Morecambe Bay Foodbank". You can send your cheque to Morecambe Bay Foodbank, West End Community Centre, Westminster Road, Morecambe LA4 4JE and please do include your name and address (and email if you have one) so they can say thank you!
Donations via bank transfer to the Morecambe Bay Foodbank Account | Sort Code: 01-05-78 | Account No: 42209552
Please consider gift aiding your donation by returning a completed Morecambe Bay Gift Aid Form to us… thank you!
LEGACY:
A single gift could secure someone's future. Contact to find out more.
Thank you so much for taking the time to read about the life-saving work of the Morecambe Bay Foodbank.
If you'd like to ring them their number is 01524 874004.
Their address is:
West End Community Centre
Westminster Road
Morecambe
LA4 4JE
Please don't be embarrassed to get in touch – we all face tough times and the food bank is there to help. And please please get in touch if you can help in any way.
And